PROFILE OF
CHRIS MCKINNON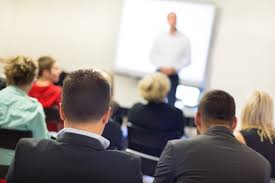 Chris' vast experience as a Manager with the Ontario Human Rights Commission and Ministry of Labour, and years as a Human Rights Officer, has enabled him to develop into an expert investigator and trainer. Chris' background includes in excess of thirty years with the Ontario Public Service (OPS).
At the Human Rights Commission, Chris was the lead investigator or supervisor of hundreds of discrimination and harassment cases. Chris performed and reviewed all aspects of investigations, including:
Intake of complaints
Service of complaints on respondents
The creation of investigation plans
Party and witness interviews
The review of documents and other evidence
The preparation of investigation reports
The analysis of human rights issues
Investigations required extensive interaction with internal stakeholders at the Human Rights Commission, e.g. Legal Branch and Policy Branch as well as external stakeholders, including business owners, human resources professionals, human rights advocates, legal counsel and union representatives.
As a manager, Chris presented cases to the Commission on a monthly basis for decisions. He attended Boards of Inquiry, where he supported Commission legal counsel and testified.
Moving to the Ministry of Labour, Chris was trained and certified as an Employment Standards Officer and Occupational Health and Safety Officer but his primary function was a manager of enforcement. He supervised investigations under both the Employment Standards Act and the Occupational Health and Safety Act, signed off on reports and enforcement actions, including prosecutions under the Provincial Offences Act.
Significantly, Chris was at the Ministry of Labour and had input into the changes in law and policy that lead to the recognition that harassment and sexual harassment were workplace hazards in 2009 and 2016.
Providing training to staff and the public is a key role for managers in the OPS. Chris has experience in leading and contributing to learning ranging from Lunch and Learn sessions to the training and certification of new Occupational Health and Safety Inspectors (a one-year process).
As a trainer, Chris is experienced in large group, small group, and one-on-one settings. Chris has insight into the Ontario Human Rights Code, the Occupational Health and Safety Act and the practical application of these laws. He is knowledgeable regarding Workplace Harassment Policies and Programs required in Ontario under Bill 132. Chris can train investigators or trainers to enable workplaces to have internal expertise in the areas noted above.